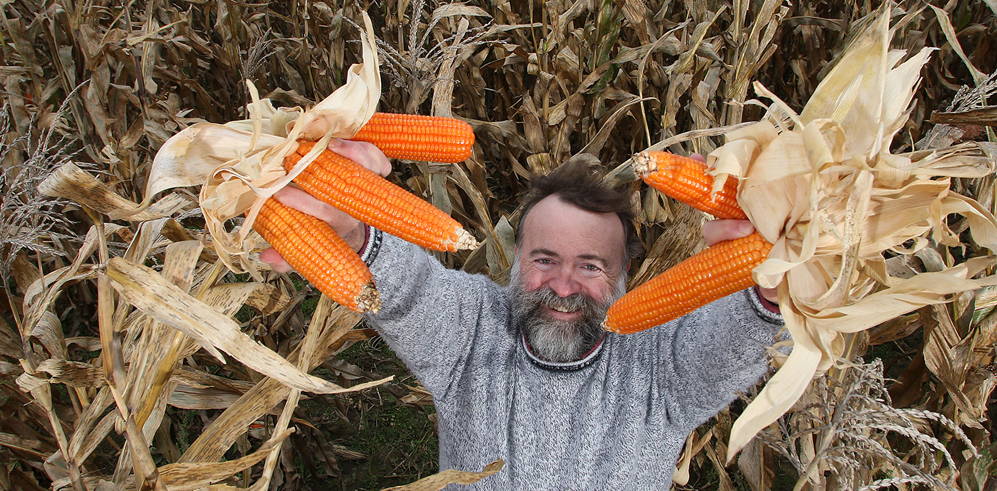 This is Professor Torbert & His Orange Corn
Torbert has dedicated his life to improving the world through science and agriculture.
His orange corn is already changing lives across africa.

Now he's teamed up with his son to bring the benefits of orange corn to Americans!
In the mid-90's, Dr. Torbert Rocheford, a young assistant professor of agronomy, begins investigating and mapping the genes that control the production of carotenoids in corn.
By the early 2000's, "Professor Torbert" is considered the leading world expert on how genes influence the creation of carotenoids in corn kernels.
2002: Professor Torbert receives funding from USAID to investigate the potential of breeding corn varieties with higher levels of carotenoids for humanitarian purposes.

2003: Professor Torbert becomes a founding contributor to the international biofortification project HarvestPlus, an organization seeking to eliminate global micronutrient deficiences by delivering more vitamin A, Iron and Zinc through staple crops consumed in developing countries.
2002-2008: Professor Torbert and a group of international scientists began working on naturally selecting corn varieties to increase the levels of beta-carotene (a pro-vitamin A carotenoid) in order to help alleviate vitamin A deficiencies in Africa, where corn is widely consumed and the health of millions is negatively affected by inadequate vitamin A.
2008 - 2010: Torbert and his collaborators make key gene discoveries that enable the creation of varieties with unprecedented levels of beta-carotene.
2011: High Carotenoid Orange Corn is first introduced in African taget countries with the goal of getting farmers and consumers to switch from white corn, which essentially provides no beta-carotene or carotenoids.
2014: African dignitary asks HarvestPlus "if Orange Corn is so good, and you want us to eat it, then why don't you eat it in the US?" Professor Torbert begins to think that maybe he needs to do something about this...

2015: With the goal of helping accelerate the adoption of orange corn globally, Professor Torbert & his son Evan cofound NutraMaize. However, they soon discover that American's eye health could also potentially benefit from the anti-oxidant carotenoids, lutein and zeaxanthin, that are abundant in orange corn.
2017: Torbert & Evan's company, NutraMaize, receives Small Business Innovation Research Grants from the USDA and NSF to further develop orange corn for US Consumers.
2018: NutraMaize launches Professor Tobert's Orange Corn milled products to bring the benefits of orange corn to Americans.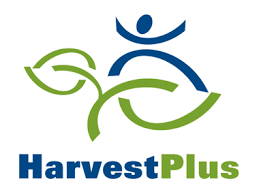 Professor Tobert & NutraMaize are proud supporters of HarvestPlus.
A small percentage of every sale goes to directly support HarvestPlus and their mission of delivering biofortified crops to 1 billion people around the world by 2030.
We think bioforitifcation is a really big idea, and it deserves a lot of attention.
Check out the video below to find out more about biofortification and why it's already so important to millions of individuals worldwide (or visit Harvestplus.org).
From our Family to Yours... Helping the World Never Tasted So Good