Prep Time
:
10 minutes
|
Cook Time
:
5 minutes
|
Total Time
:
15 minutes
|
Yield
:
4 waffles or 16 pancakes
|
Servings
:
4
Buttermilk Pancakes and Waffles
Light and crispy on the outside and tender on the inside these buttermilk waffles and pancakes are the perfect weekend treat for the whole family!
1 cup Professor Torbert's Orange Corn Flour

1 cup all-purpose flour
4 tsp baking powder
1½ tsp baking soda
1 tsp of salt
2 cups buttermilk
2 eggs
1 tsp vanilla extract
4 tbsp butter, melted
1 teaspoon vanilla extract
oil for cooking, if needed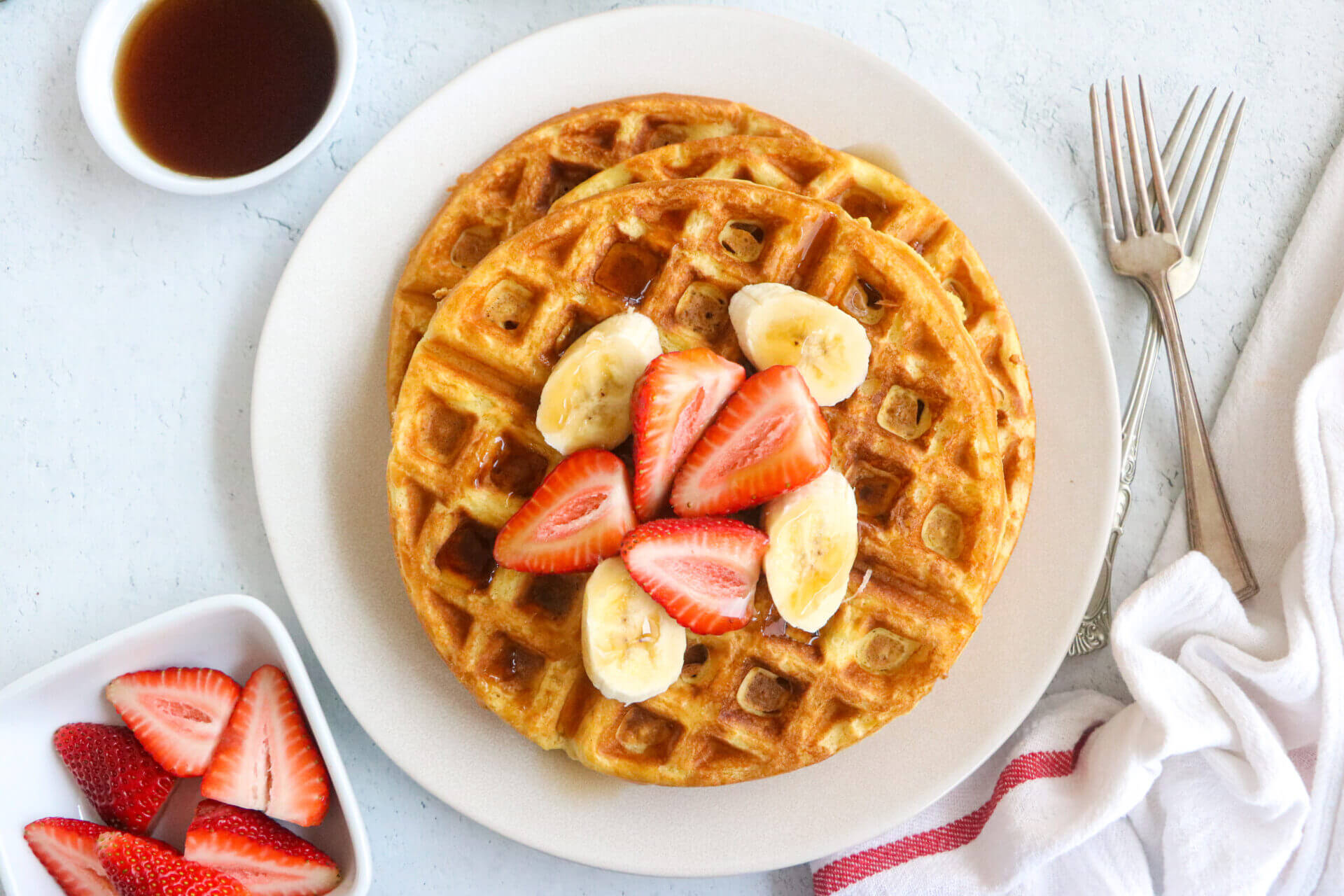 In a large bowl add the dry ingredients and whisk together until combined.
Add wet ingredients to dry ingredients one at a time and whisk until batter is smooth and  free of lumps.
Let the batter sit while you heat up the waffle iron.
Pour the batter onto the hot waffle iron and cook until golden brown, about 5 minutes per waffle.
Serve with your favorite fruit, butter, and maple syrup.