Prep Time
:
10 minutes
|
Cook Time
:
50 minutes
|
Total Time
:
60 minutes
|
Yield
:
6-8 servings
This traditional Mexican Corn Cake is made with fresh corn. The cake is very moist and mildly sweet. It is better when served warm. Add extra sweetness with a drizzle of honey or condensed milk. 
4 ears of corn
1 can sweetened condensed milk
1 cup Professor Torbert's Orange Corn Flour
1/2 teaspoon salt
2 teaspoons baking powder
½ teaspoon cinnamon
2 sticks butter, room temperature
4 eggs, room temperature
1 teaspoon vanilla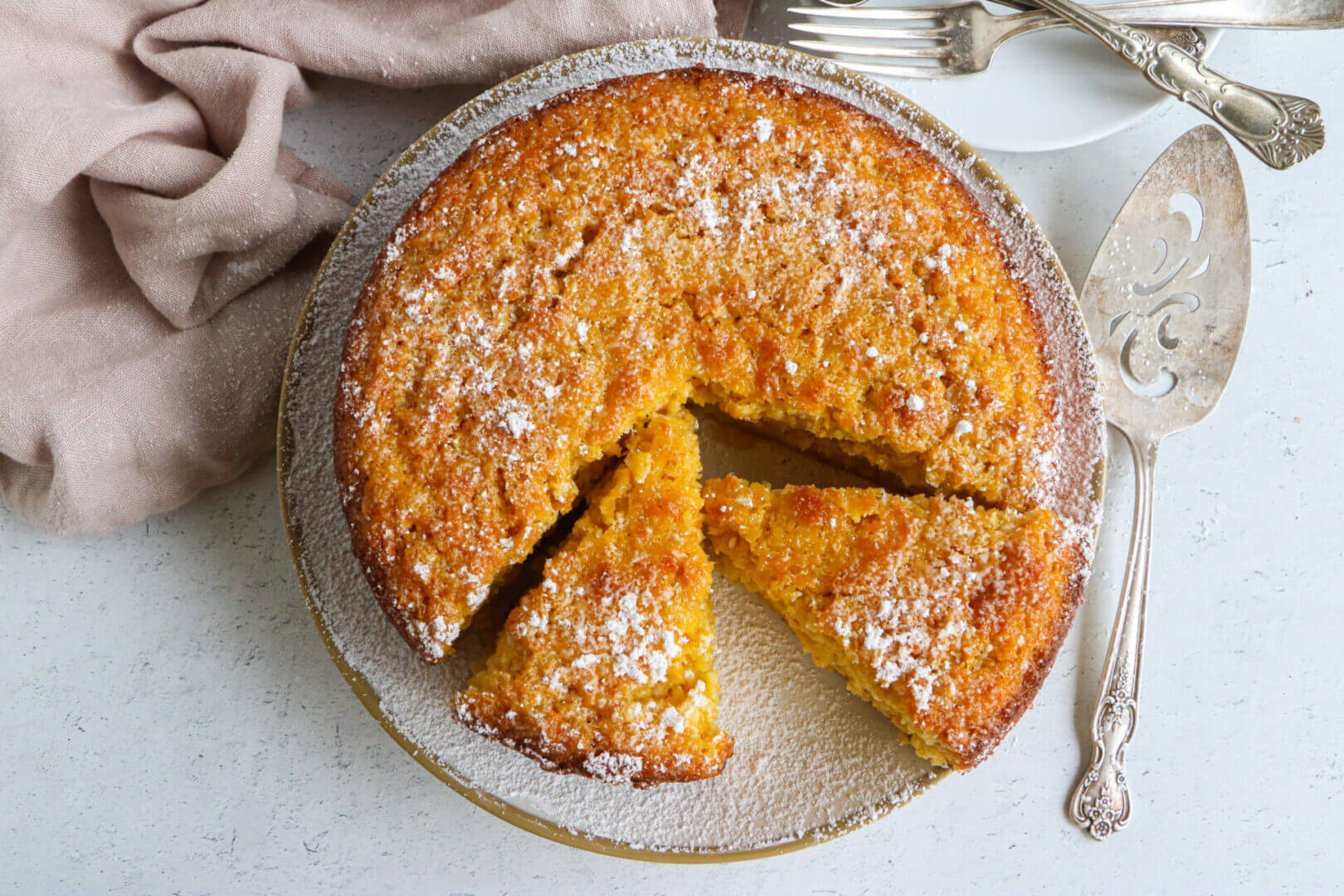 Preheat oven to 350 degrees. Grease and flour an 8″ cake pan.
Shuck the corn and set aside.
Add the condensed milk and corn to the blender and blend just for a few seconds. Do not blend until completely smooth, make sure you can still see some texture from the corn. Set aside.
Sift together the flour, salt, baking powder and cinnamon. Set aside.
In a mixer, cream the butter until light and fluffy Add the vanilla and eggs, one at a time. Mix until well combined.
Add the corn mixture to the butter mixture and mix again. Add the flour in two or three batches and mix until well incorporated. The batter will be thick and lumpy; that is exactly what you want.
Pour the batter into prepared baking dish and bake for 50 to 55 minutes or until a toothpick inserted in the center comes out clean.
Allow to cool for ten minutes before removing it from the pan.
Serve warm.