Prep Time
:
15 minutes
|
Cook Time
:
40 minutes
|
Total Time
:
55 minutes
|
Yield
:
8-10 servings
A delicious twist on an old favorite! The caramelized apples not only look beautiful but also add unbeatable flavor and moisture to the corn meal cake. This simple and tasty dessert includes all the flavors of fall but is perfect for any time or year!
¼ cup Professor Torbert's Orange Corn Meal
½ cup brown sugar
¼ teaspoon cinnamon
Dash of nutmeg
2 small apples, peeled, cored, and thinly sliced
6 tablespoons unsalted butter, room temperature
1 cup granulated sugar
2 large eggs
1 teaspoon vanilla
1 cup all-purpose flour
1 teaspoon baking powder
¼ teaspoon salt
½ cup milk
Whipped cream for serving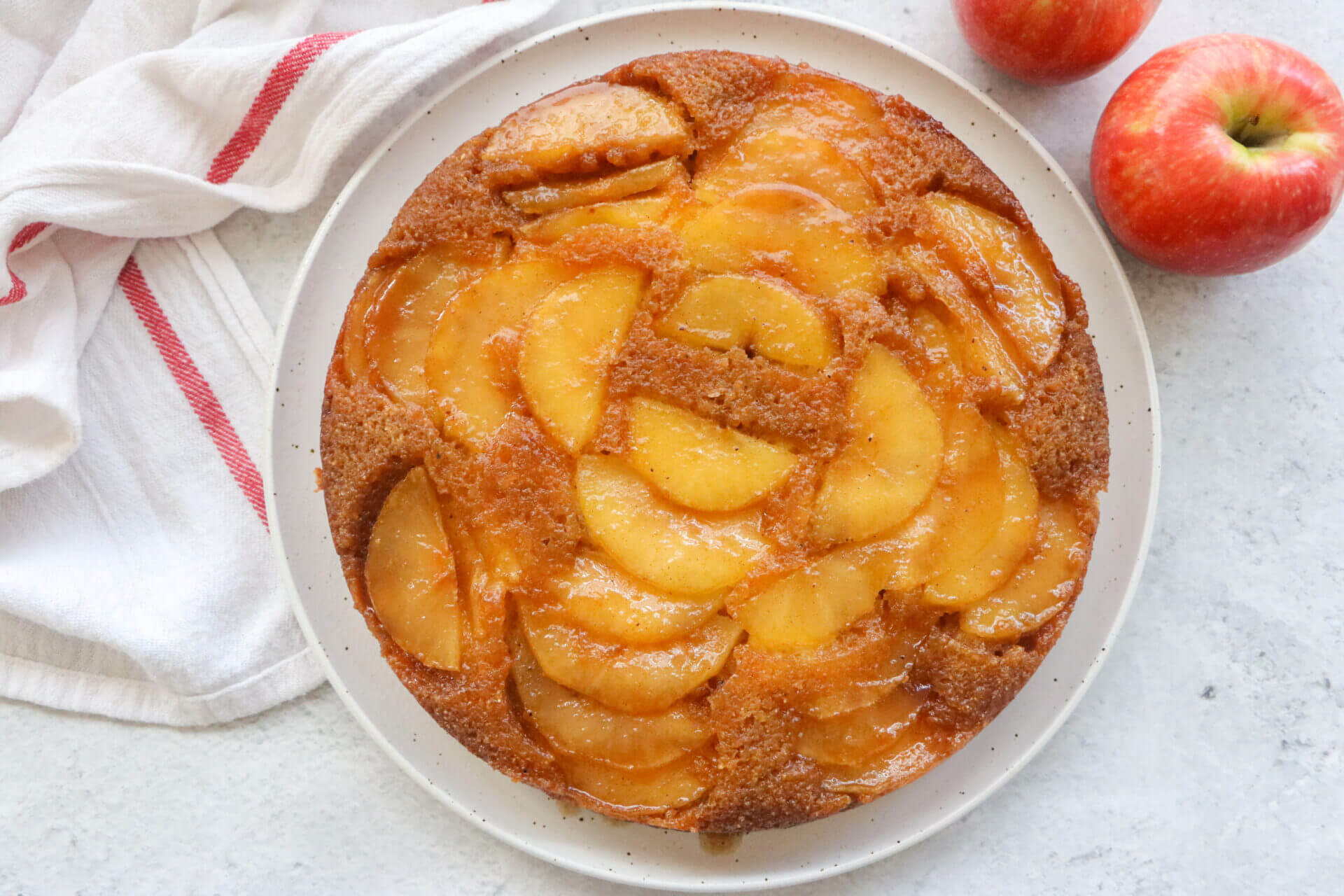 Preheat oven to 350 degrees. Butter the sides of a 9" cake pan.
Place a small saucepan on medium heat and melt the butter. Add the sugar, cinnamon, and nutmeg and let it boil for about 5 minutes stirring constantly. Pour the caramel into a prepared cake pan and tilt the pan around to fully cover the bottom.
Arrange the apple slices as you desire, making sure to cover the bottom of the pan. Set aside.
In a small bowl whisk the flour, corn meal, baking powder, and salt.
In a separate bowl cream together the room temperature butter and sugar. Add the eggs, one at a time and vanilla extract.
Mix in flour and milk alternating ingredients. Starting and ending with flour. Do not over beat.
Pour cake batter over the apples and evenly spread the batter with a spatula. Bake for 40-45 minutes or until the cake tester comes out clean.
Let the cake cool for 10 minutes and run a knife all around the edge of the cake to help loosen it up. Invert the cake onto a cake platter and let it cool for 20 minutes. Serve with whipped cream.
Enjoy!