Prep Time
:
5 minutes
|
Cook Time
:
30 minutes
|
Total Time
:
35 minutes
|
Servings
:
10-12 servings
This Yellow Cake recipe is perfect for birthday cakes or any special event! It's quick and simple, with delicious results. Slightly sweet, bright yellow and fluffy, this cake is sure to please!
Butter (for greasing)
2 cups professor Torbert's Orange Corn Flour
1 ½ cups all-purpose flour
1 ½ cups sugar
1 ½ tsp salt
1 tbsp baking powder
½ cup oil
½ cup melted butter, room temperature
1 cup milk
1 tbsp vanilla extract
3 eggs
FOR BERRY TOPPING (optional):
½ cup Frozen berries (optional)
1 tsp sugar
FOR WHIPPED CREAM (optional):
½ cup whipping cream
1 tsp sugar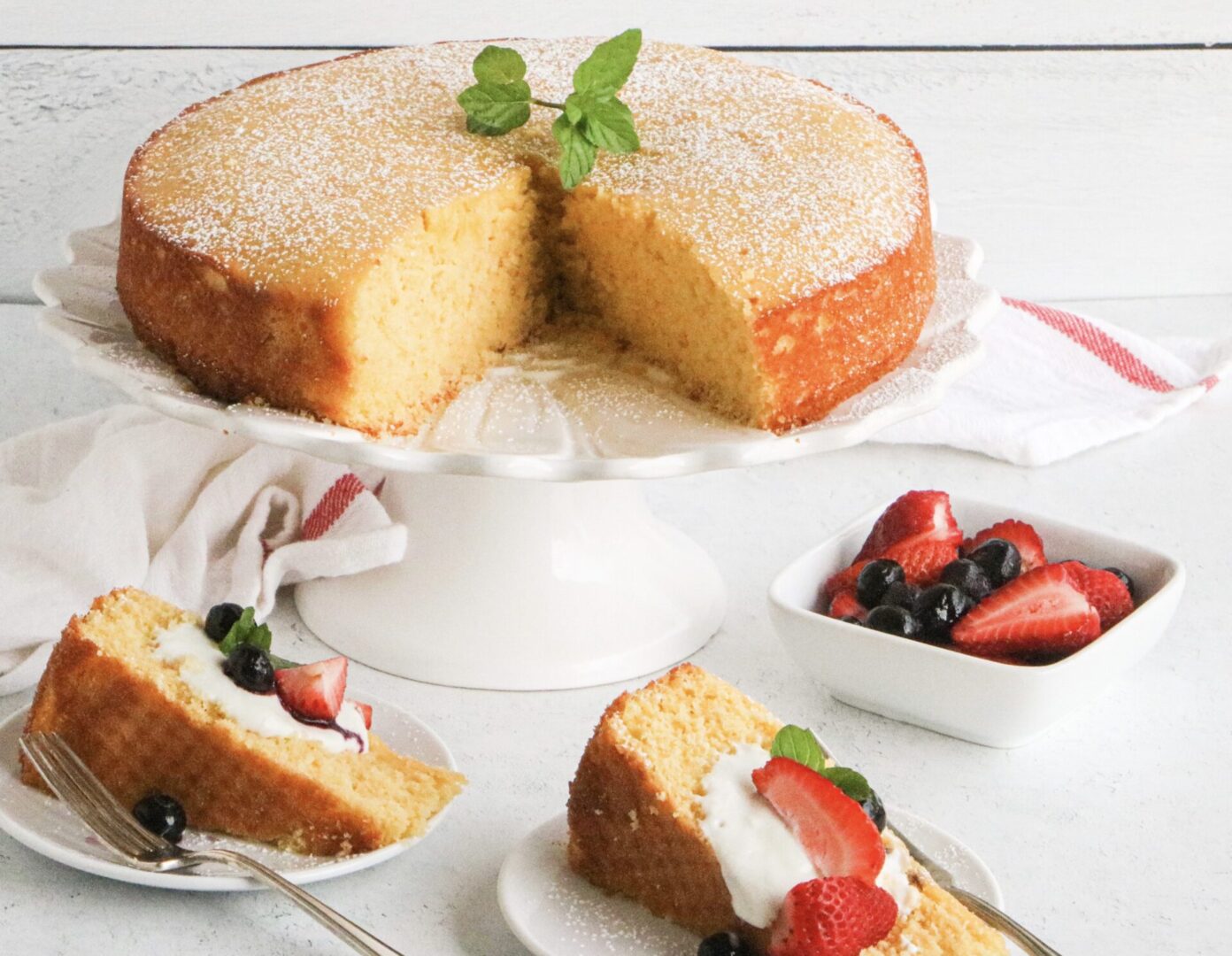 Preheat the oven to 350F.
Line the bottom of a 10 inch springform pan with parchment paper, and grease the sides with butter.
In a large bowl, sift together all of the dry ingredients and mix until well combined.
Add the oil, butter, milk, and vanilla extract, and stir with a rubber spatula or whisk until well combined.
Add the eggs and stir until well combined.
Pour the cake batter into the greased springform pan and bake for 30-40 minutes. A toothpick stuck into the top should come out clean. Allow the cake to cool for about an hour.
For the berry topping, while the cake is cooling, add the sugar and berries to a pan. Heat them on medium heat until the berries soften and the sugar dissolves. Cook until your desired consistency, the longer you cook them, the thicker the syrup gets.
For the whipped cream, combine the cream and sugar and whip until soft peaks form.
Slice the cake into pieces and serve with the berry topping and whipped cream.