Prep Time
:
20 minutes
|
Cook Time
:
20 minutes
|
Total Time
:
40 minutes
|
Yield
:
4 Arepas
|
Servings
:
1 Arepa
Arepas are a delicious and versatile dish from Venezuela and Colombia. Due to their crunch and mild flavor, they are a great addition to an incredible meal! Serve with anything, including chicken, vegetables, egg or ham.
1 cup Professor 

Torbert's

 Orange Corn Meal

 

1 ½ cups water

 

2 pinches salt

 

2 tbsp unsalted butter

 

2 tbsp heavy cream

 

4 cup of vegetable oil, or as needed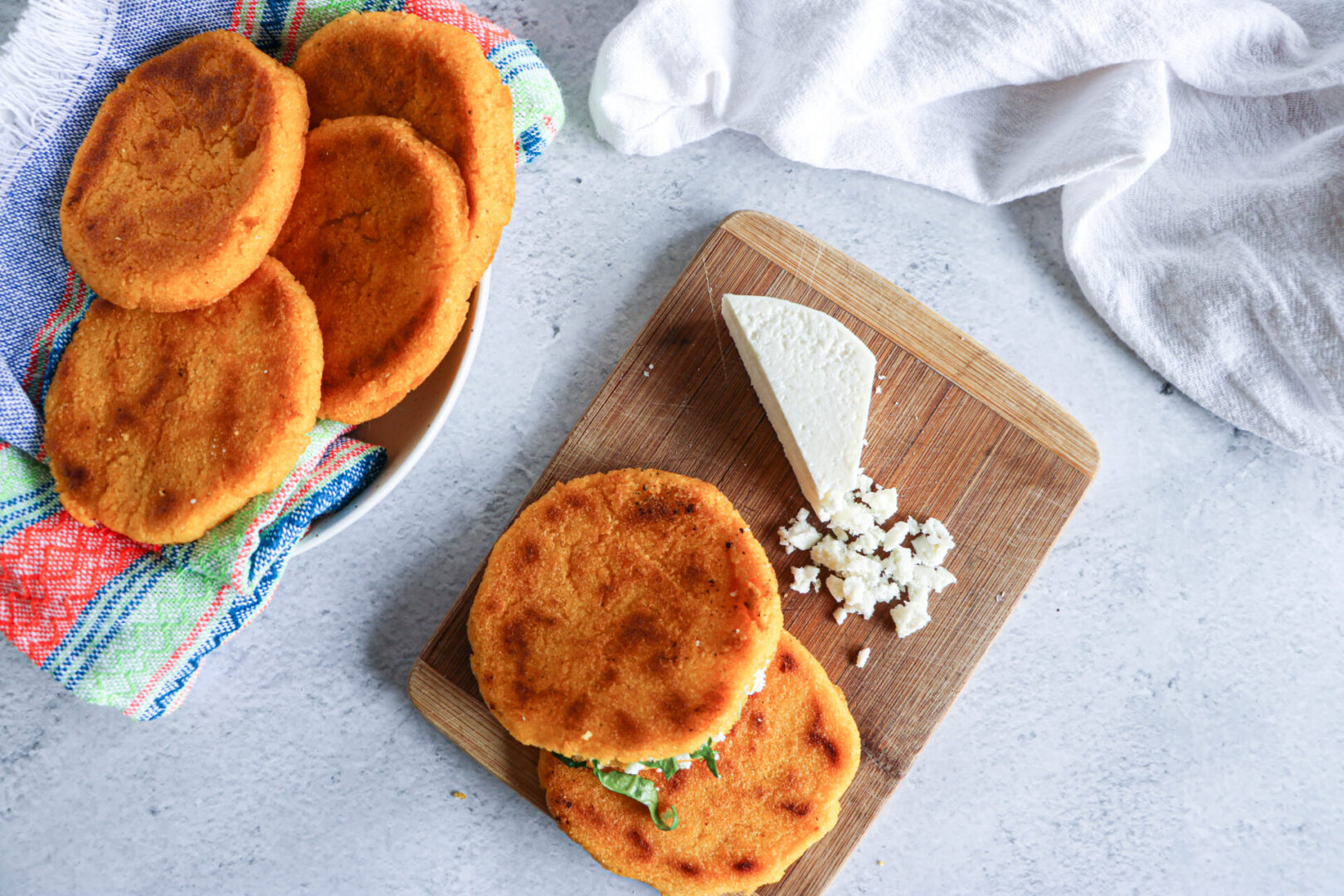 Combine corn meal, water and salt and cook over medium high heat, mixing constantly, until it becomes very thick and pulls away from the walls of the saucepan.

 

Add the butter and heavy cream. Mix and continue to cook until the mixture becomes thick again.

 

Remove from heat and allow the mixture to cool (about 10-15 minutes).

 

Divide the dough into quarters, and roll each quarter into a ball. Form balls into disks, about the thickness of your pinkie finger. If you notice the dough is too sticky, cook it in the pan longer to thicken. If you notice the dough is cracking very easily, add a small amount of water.

 

Preheat a nonstick pan with oil on medium-low heat. Cook the arepas for about 10 minutes on each side or until golden brown. Use low heat to ensure they are cooked all the way through.

 

Serve with your choice of fillings and sides.