Prep Time
:
5 minutes
|
Cook Time
:
15 minutes
|
Total Time
:
20 minutes
|
Yield
:
1 quart of batter
This simple beer batter recipe is great for frying anything, from fish to vegetables. It is light, crunchy and full of flavor!
¾ cups Professor 

Torbert's

Orange Corn Meal

 

1 cup Professor 

Torbert's

 Orange Corn Fl

our

 

¼ cup cornstarch

 

1 tsp chili powder

 

1 tsp black pepper

 

¼ tsp garlic powder

 

1 tsp salt

 

1 12oz bottle of lager or light beer (Gluten Free)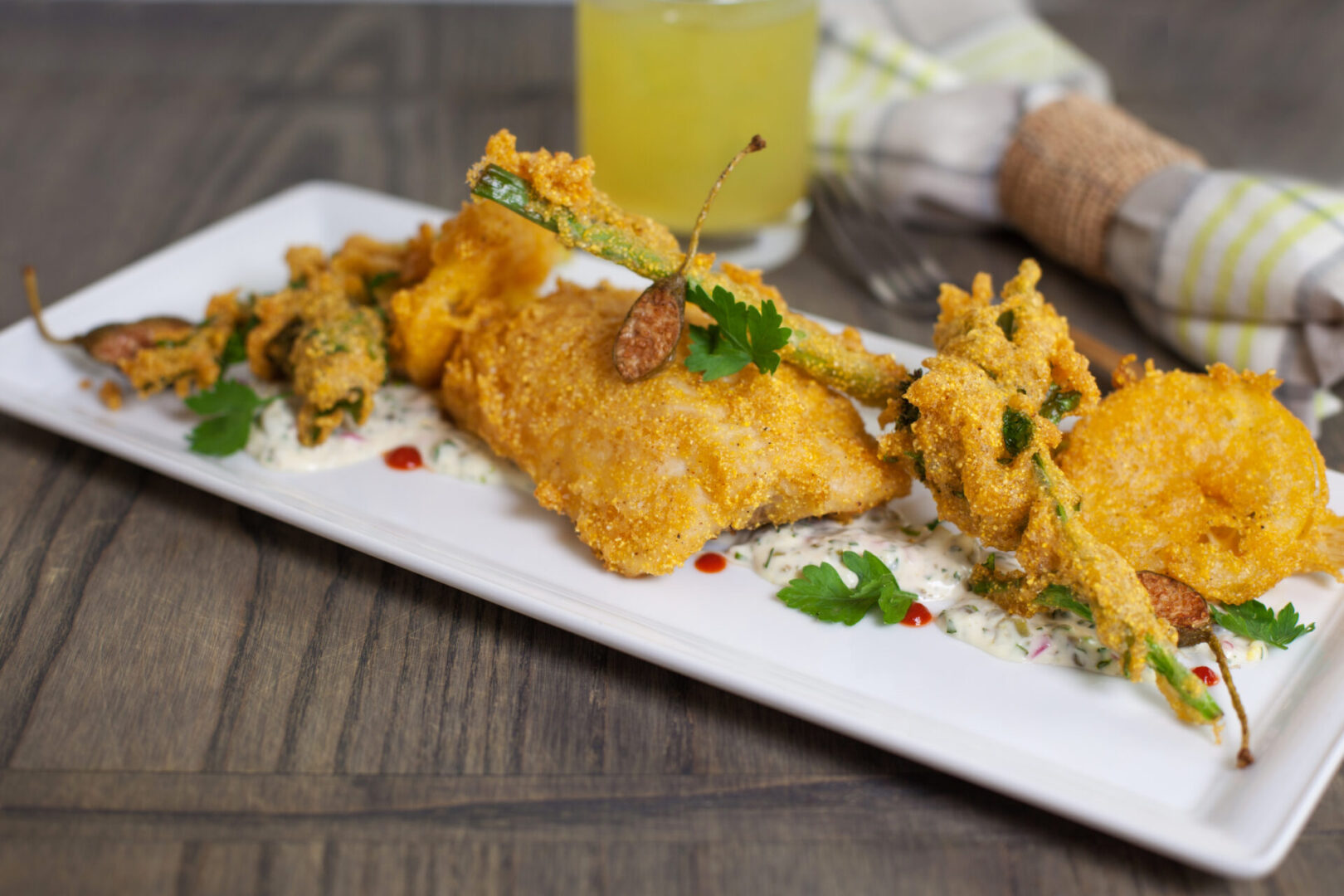 Heat frying oil to 365°F.

 

Mix corn meal, flour, cornstarch and seasonings together in a medium sized bowl. Whisk in beer.

 

Use beer batter immediately, keeping batter well mixed. Cornstarch and flour will settle to the bottom unless frequently stirred.

 

Dip desired ingredients (fish, vegetables, etc.) in the beer batter, coat evenly, and fry in the oil for about 2 minutes on each side, or until golden brown. Sprinkle with salt before serving.