Prep Time
:
5 min
|
Cook Time
:
20 min
|
Total Time
:
25 min
|
Yield
:
12
|
Servings
:
N/A
Cheddar Green Chili Corn Muffins
Looking for a perfect companion for a bowl of soup or chili? These Cheddar Green Chili Corn Muffins are perfect for breakfast, lunch or dinner! The sharp cheddar cheese and green chilis add wonderful flavor and texture to an already amazing muffin.
1 cup all-purpose flour
1 cup Professor Torbert's Corn Meal
¼ cup sugar
1 teaspoon salt
1 tablespoon baking powder
1/3 cup vegetable oil
2 eggs
1 cup buttermilk
1 cup shredded sharp cheddar cheese
1 ½ cup diced green chilis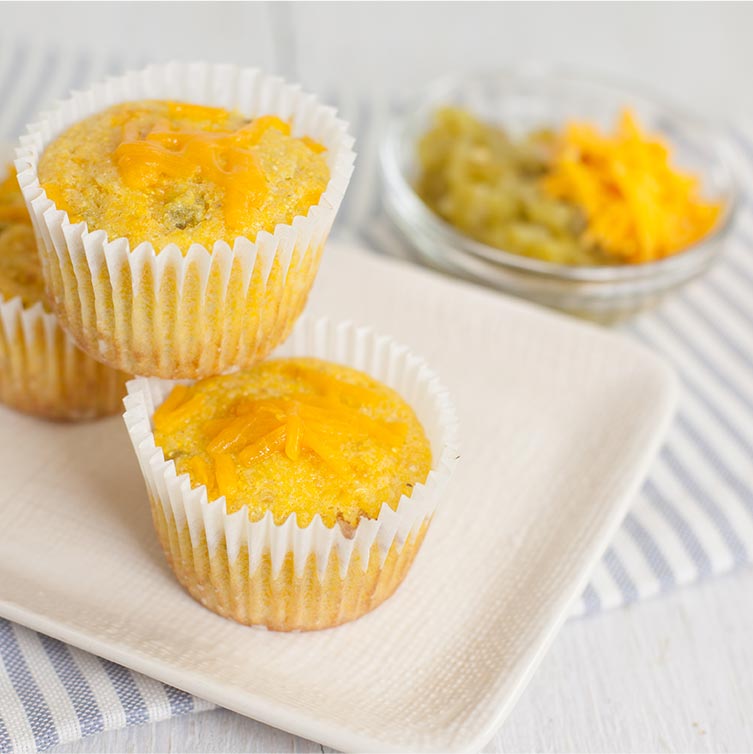 Preheat oven to 350 degrees.
Mix all dry ingredients in a large mixing bowl until combined.
Add the wet ingredients and mix gently until well incorporated.
Stir in the shredded cheese and diced green chilis.
Generously grease or prepare a muffin tin with paper liners.
Fill each muffin thin about 2/3 full.
Bake for 10-20 minutes or until golden brown.