Prep Time
:
5 min
|
Cook Time
:
20 min
|
Total Time
:
25 min
|
Yield
:
12
|
Servings
:
N/A
Cheddar Jalapeño Corn Muffins
Cheddar Jalapeño Corn Muffins provide the perfect balance of heat and cool in this popular flavor combination. Serve as an appetizer, side dish, or snack!
1 cup all-purpose flour
1 cup Professor Torbert's Orange Corn Meal
¼ cup sugar
1 teaspoon salt
1 tablespoon baking powder
1/3 cup vegetable oil
2 eggs
1 cup buttermilk
1 cup shredded sharp cheddar cheese
2 large jalapeños, seeded and diced (thinly slice ½ of one jalapeño to garnish the top of the muffins if desired)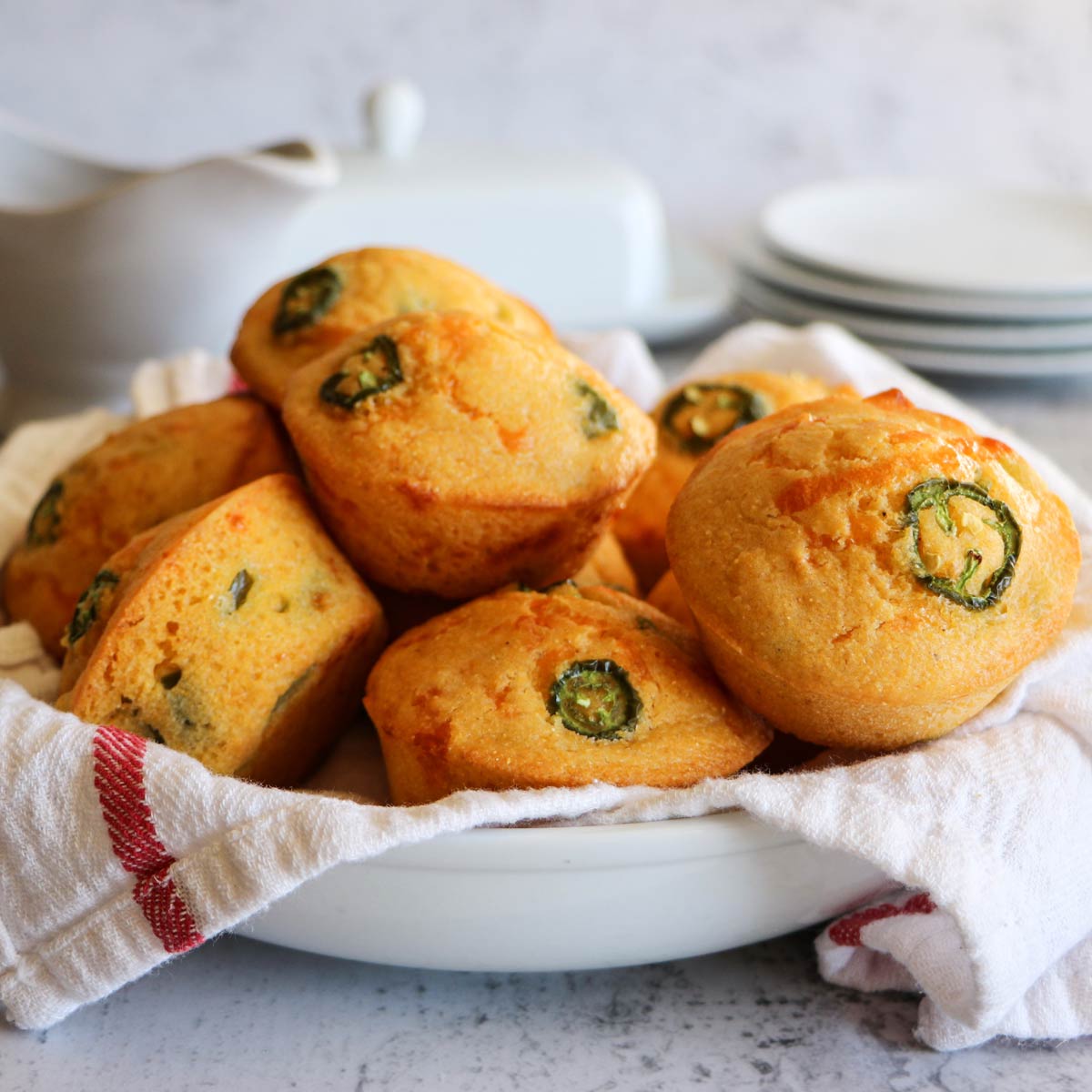 Preheat oven to 350 degrees.
Mix all dry ingredients in a large mixing bowl until combined.
Add wet ingredients and mix gently until well incorporated.
Stir in the shredded cheese and diced jalapeños.
Generously grease or prepare a muffin tin with paper liners.
Fill each muffin tin about 2/3 full.
Place a sliced of jalapeño on top of the muffins. (optional)
Bake 10-20 minutes or until golden brown.