Prep Time
:
5 min
|
Cook Time
:
25 min
|
Total Time
:
30 min
|
Yield
:
12
|
Servings
:
N/A
With lovely flavors of the holidays, Cranberry Orange Muffins make the perfect treat for breakfast or brunch.
1 cup all-purpose flour
1 cup Professor Torbert's Orange Corn Meal
1 cup of sugar
1 teaspoon salt
1 tablespoon baking powder
1/3 cup vegetable oil
2 eggs
1 cup buttermilk
Zest from 1 orange
1 cup dried cranberries
–For the glaze (optional)—
1 cup powder sugar
1 to 2 tablespoon orange juice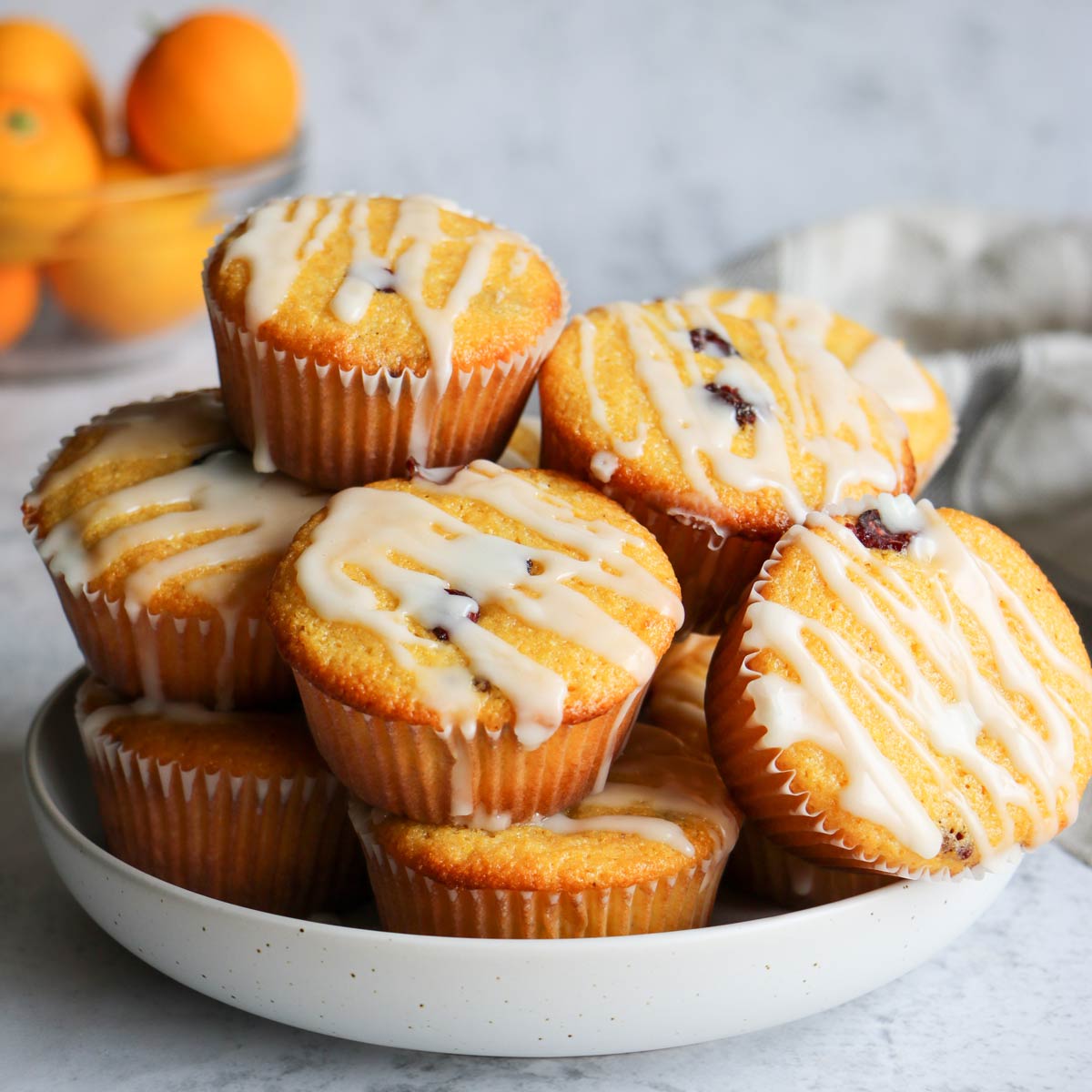 Preheat oven to 350 degrees.
Mix all dry ingredients in a large mixing bowl until combined.
Add the oil, eggs, buttermilk and orange zest and mix gently until well incorporated.
Stir in the dried cranberries.
Generously grease or prepare a muffin tin with paper liners.
Fill each muffin tin about 2/3 full.
Bake for 20-25 minutes.
For the glaze: in a small bowl mix together the powder sugar and orange juice until it reaches a smooth consistency. Drizzle over muffins.