|
Cook Time
:
20 minutes
|
Yield
:
4 servings
Taco Grits are easy, delicious, and a healthy meal that's quick and easy to make. Grits provide a lot of versatility to build your own taco bowl, so be creative, and try your own version!  
~2 tbsp olive oil, for

 sauteing

 

1 onion, diced

 

1 red bell pepper, diced

 

1 tomato, diced

 

1 jalapeno, de-seeded and diced

 

1 clove garlic, minced

 

4 cups chicken or vegetable stock

 

1 cup Professor 

Torbert's

 Orange Corn Grits

 

2 tbsp butter

 

½ cup shredded cheese

 

1 can black beans, drained

 

¼ tsp chili powder

 

¼ tsp cayenne pepper

 

½ tsp paprika

 

Salt and pepper to taste

 

Cilantro, chopped (for garnish, optional)

 

Avocado, sliced (for garnish, optional)

 

Hot sauce (optional)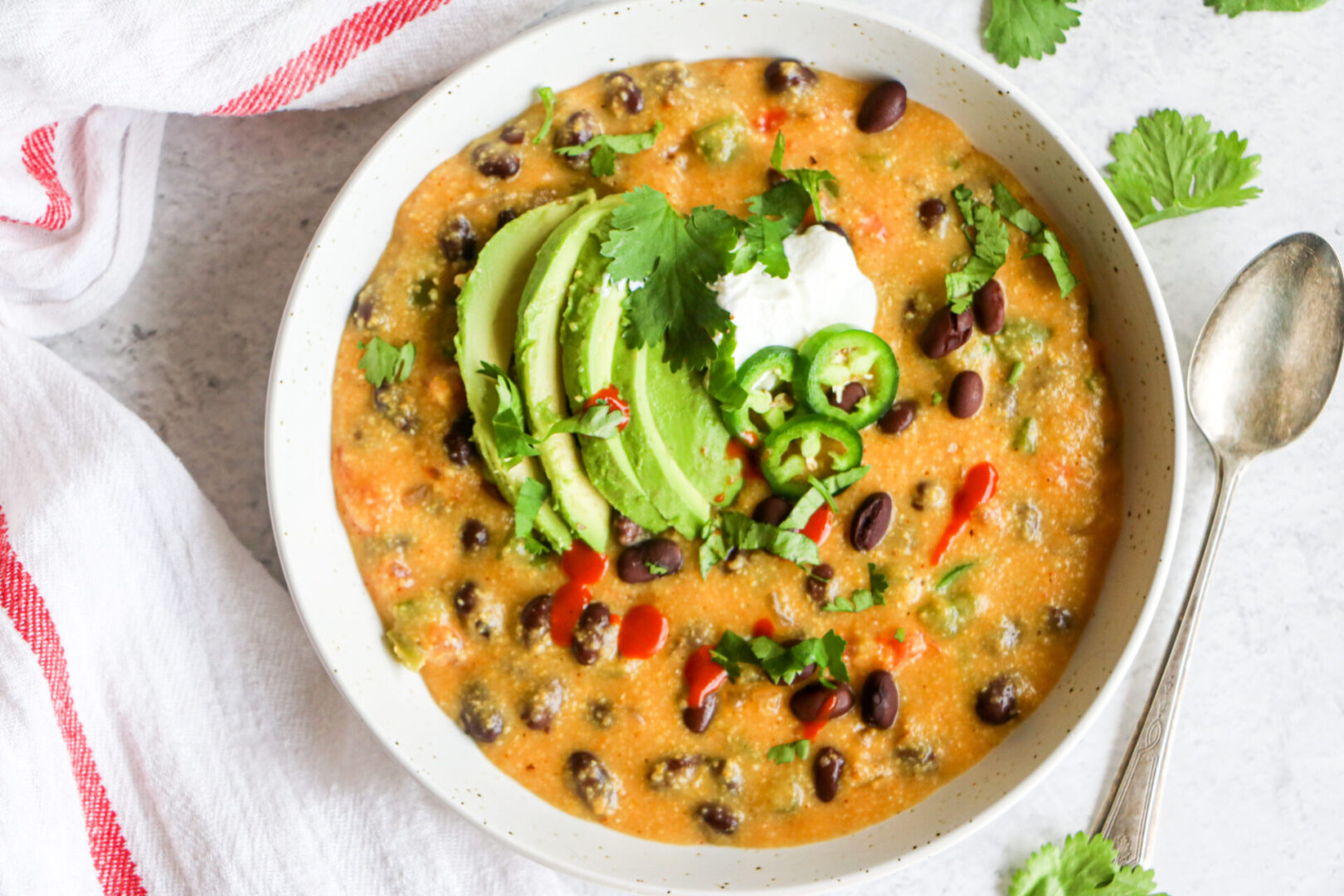 In a non-stick pan, heat the olive oil, and sauté the onion, bell pepper, tomato, and jalapeno. 

 

While the vegetables are sauteing, bring the vegetable stock to a boil in a medium saucepan. Once it boils, turn down the heat and whisk in the grits. Let the grits simmer for 10-15 minutes.

 

When the onions are glassy, add the minced garlic, and continue to sauté until the garlic releases its aromatics, about 1-2 minutes. Make sure not to burn the garlic. Set the vegetables aside.

 

Once the grits are ready, stir in the butter, cheese, black beans, and spices. Taste the grits and adjust seasonings as necessary. Add the sauteed vegetables and mix thoroughly.

 

Pour into a casserole dish and serve with cilantro, avocado, and hot sauce, if desired.