Tasty Ideas for Leftover Grits
Some things are even better the second time around
Your shrimp and grits from last night's dinner party were a major success! You're now left with a massive amount of leftovers including a whole potful of grits.
Don't let them go to waste!
Leftover grits are not only easy to save and store, but can also be used in variety of recipes and dishes, many that only include a few additional ingredients you probably already have in your pantry! Check out our list of delicious ideas on how to use them up and enjoy every last bit!
Breads and Baked Goods
If you are a baker, grits are a great addition to a variety of baked goods and breads. Once cooked, the moisture in the grits can actually help make your baking projects softer and moister. Some ideas include: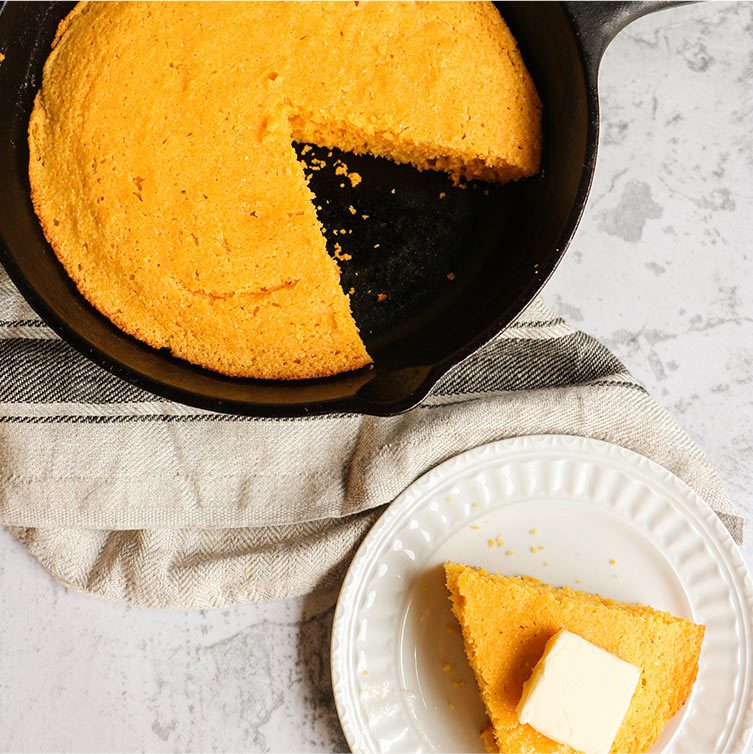 Mix grits into your next quick bread or muffin batter to add moisture and texture to your baked goods.


Incorporate grits into your traditional bread recipe. They will not only help add moisture, but also create a softer bread that's perfect for sandwiches or just on its own.


Grits can also be used as a substitute for cornmeal in many recipes. Consider using them the next time you make spoon bread or corn pudding. You can even use grits as a replacement for cornmeal in your favorite cornbread recipe.
Casseroles
Casseroles are another easy way to reuse leftover grits to create a side dish or even main dish for a simple weekday meal. Some of our favorite casserole ideas from our recipe library include: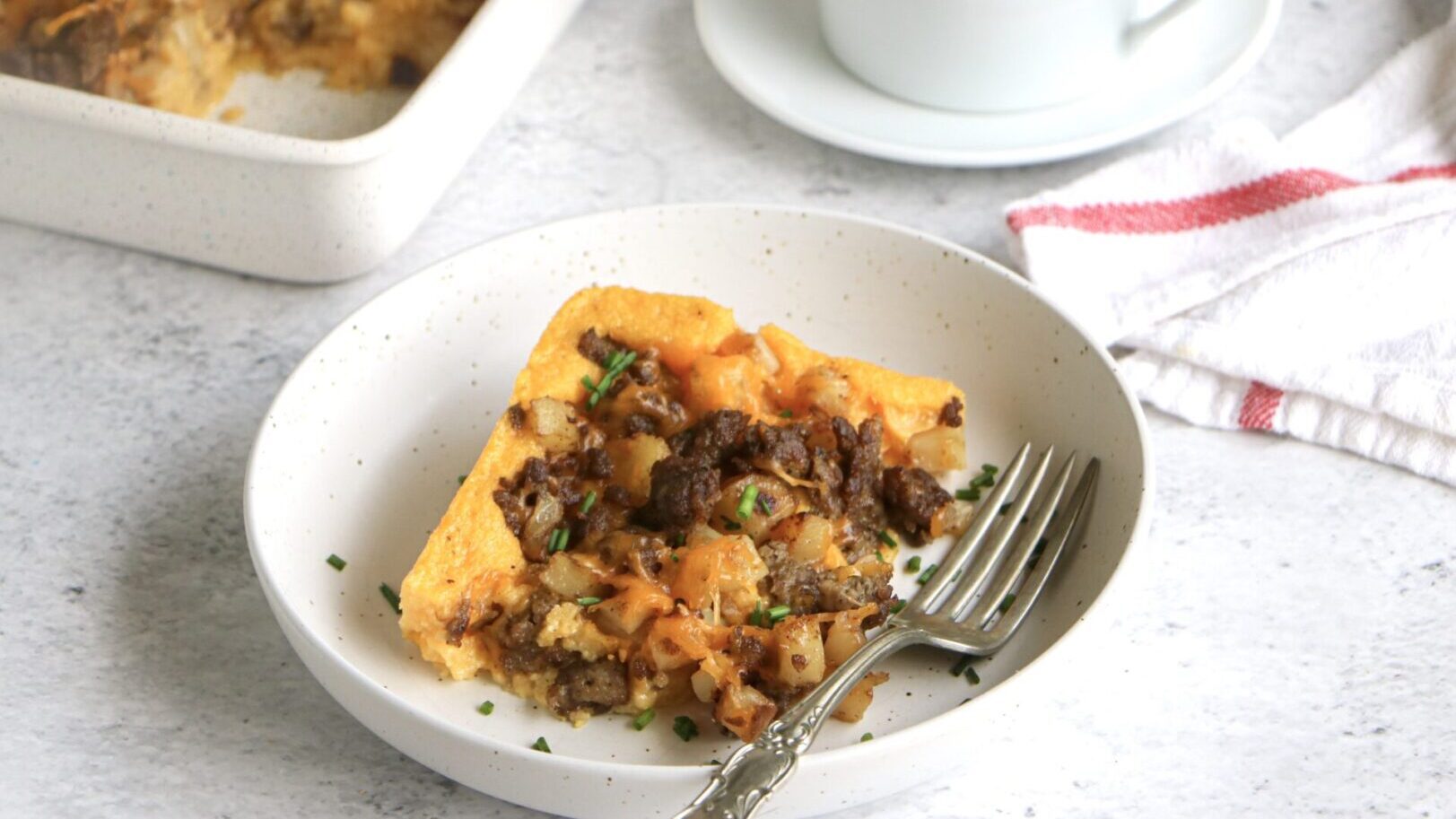 Our Mediterranean Polenta Bake recipe is a great way to sneak a few more veggies into your meal. The veggies and seasonings can also be customized in the recipe based on what flavors you are looking for. This makes a great side dish or even main breakfast dish with a fried egg on top!


Breakfast Grits Casserole is a delicious morning option that can be made the night before and reheated in the morning to get your crew fed and out the door! In addition to grits, our recipe also includes sausage, potatoes, and onions for a savory, filling breakfast that will fuel your morning!


Get creative and come up with your own casserole variation based on your preferences. With grits serving as the base, simply add in 2-3 veggies, cheese, and an herb to make a quick and simple dish for any night of the week
Polenta Cakes
Crispy on the outside and creamy on the inside, polenta cakes are a versatile dish that make the perfect appetizer or filling vegetarian meal with leftover polenta-grind grits. Check out our simple Polenta Cakes recipe in our recipe library to get started. You can also get creative and take these cakes one step further! Ideas include: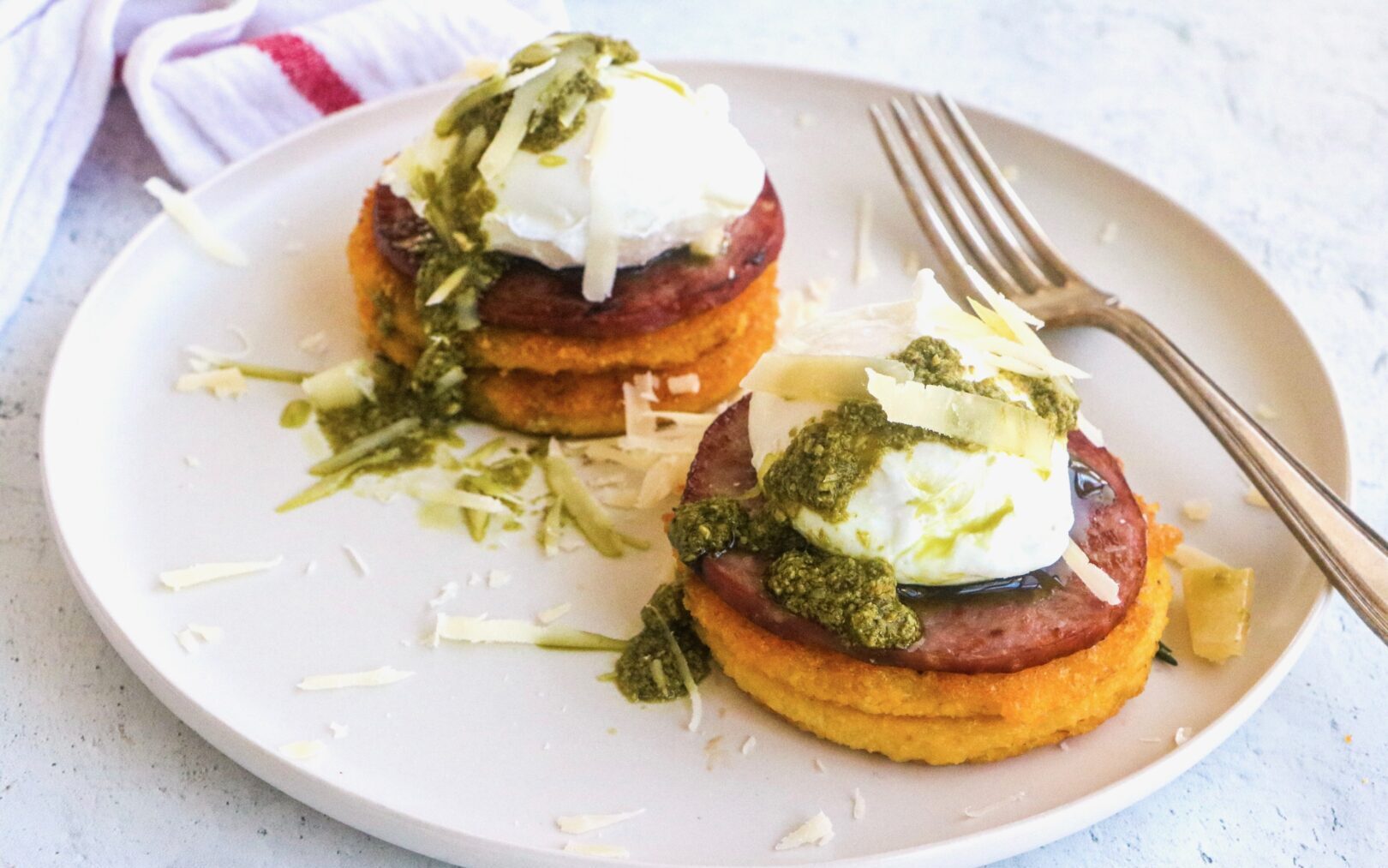 Serve them as an appetizer at your next get together.


Add your favorite toppings or sauces and serve them as a vegetarian main meal or side dish.


Use them as a substitute to noodles for a delicious gluten-free lasagna or pasta dish.


Take your polenta cakes to the next level and prepare a delicious weekend brunch – Italian Style Eggs Benedict. Our recipe puts an Italian spin on the classic dish using polenta cakes and pesto. It's the perfect recipe for a special occasion or just a lazy weekend morning!
Store for Later
If you're not able to use your leftover grits right away, they can always also be saved and stored for when you're ready to use them. If kept in an airtight container, cooked grits can be refrigerated for 5-7 days or frozen for up to 6 months. When you're ready to use them, simply allow to defrost and get cooking!
Save Those Grits!
Whether already cooked, or uncooked, grits are a versatile ingredient that can be used in so many ways and in so many dishes. Save yourself the time and money and keep those leftover grits- they may save you from an extra trip to the grocery store this week!
What's your favorite way to use leftover grits? We'd love to see it! Tag @professor_torberts on Instagram or email caroline@nutramaize.com to be featured in an upcoming newsletter or on social media.